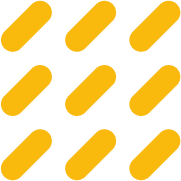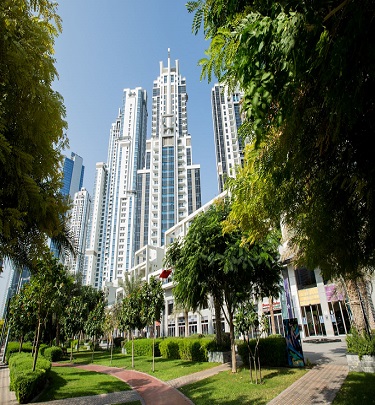 JBR AND BAY AVENUE SHAPE UP FOR DUBAI FITNESS CHALLENGE WITH ACTIVATIONS AND OFFERS
Dubai, UAE: 8 November 2020: Dubai Retail, the retail management arm of Dubai Holding, has partnered with Dubai Fitness Challenge (DFC) and select tenants to support visitors at Jumeirah Beach Residence (JBR) and Bay Avenue, two of its prime destinations, during the annual celebration of fitness which encourages the pursuit of an active lifestyle through 30 minutes of activity daily for 30 days.
In line with DFC's aim to make the UAE "the most active country in the world", JBR and Bay Avenue have joined this year's 'City is a Gym' initiative, providing free workouts via the DFC flagpole. Workouts provided by top Dubai trainers including Yasmin Baker, Samia Kallidis and Domia Economides are available simply by scanning the QR code on the flagpole.
Weekly fitness activations have also been scheduled for Friday mornings at Dubai's premier beachfront destination, The Walk at JBR, in partnership with UFC Gym, the trailblazer of MMA-inspired fitness. The free 45-minute classes will take place at 9am on November 13 and 20 at the UFC Gym venue. Registration is mandatory, and bookings can be made by calling 800 UFCGYM. Visitors are required to bring their own towels, mats and water in line with precautionary measures.
To offer additional encouragement, selected retail and F&B outlets in Bay Avenue and JBR are serving up some amazing discounts to visitors who can prove their 30-minute workout on any fitness tracking device. WOFL in JBR is offering 30% discount on their entire menu while at Bay Avenue, Kcal, Café Funkie Town, and Tangerine Restaurant are offering 30% discount, while Zaatar w Zeit (15%), and West Zone Fresh (16%) are also getting in on the act with discounts.
Anyone who catches the fitness bug will be eligible for 30% discount on a membership at GFX, the premier fitness destination in the heart of Bay Avenue. Participants looking for some post-workout pampering can visit Nstyle, Belle Femme and Sisters Beauty Salon, who are all offering a minimum of 20% off. Other retailers in Bay Avenue offering 30% off to fitness fans are Car Fare, Phone to Go Electronics and Fabiani Shoes Trading. Terms and conditions apply.