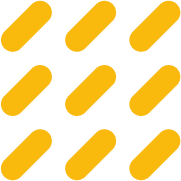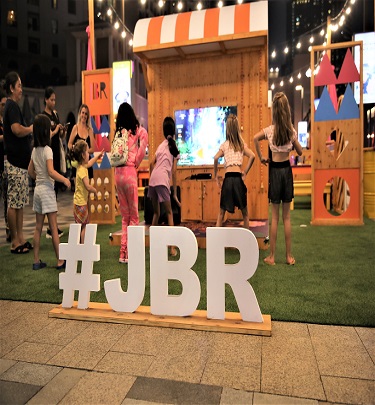 INDOOR ADVENTURES, MEALS AND DEALS AT JBR THIS SUMMER
Dubai, UAE: 13 August 2020 – As the UAE's summer temperatures reach their zenith, The Walk at Jumeirah Beach Residence (JBR), Dubai's premier beachfront destination by Dubai Retail, has a stream of exclusive indoor offers that will keep fun-seekers cool during the warm summer days and nights.
3D Blacklight Minigolf Dubai
Tee-off this summer's adventure at 3D Blacklight Minigolf Dubai, one of the world's largest fully immersive mini-golf experiences. Enjoy an 18-hole round of mini golf across 3D decorated rooms dedicated to a trio of themes - Under the Sea, Arabian Nights and Intergalactic, with incredible Insta-worthy shots along the way.
Priced at just AED 110 for adults, AED 90 for children aged 5-12 years old and free for little golfers aged five and under, enjoy limitless play from 12pm-1am every day at Bahar 1, Plaza Level, JBR.
Countdown Challenge
Test intelligence, creativity, patience and wit at Countdown Challenge through an array of team puzzles, escape room experiences and mysteries that must be solved within a set time of 60 minutes.
Countdown Challenge is the ultimate summer bonding activity for friends and family as teams of up to 10 players undergo various challenges: solve a murder case to free the wrongly accused team member in the Crime Evidence challenge; bravery is a must as the team go through a suspicious looking basement door at The Basement; or try to escape from the clutches of a villain before he returns home in Escape Plan.
Countdown Challenge prices start from AED 150 per person for a two-player game, with the cost per person lowering as the team size grows. Countdown Challenge is open daily from 3pm-11pm at Bahar 1, Plaza Level, JBR.
TEPfactor
TEPfactor, the ultimate adventure experience testing patience, fitness, skill and logic, is offering the ultimate fitness experience with its RESET workout held by trainer, life coach, radio host, and author Omar Al-Duri.
With a shared philosophy of health and fitness, RESET and TEPfactor have joined hands to encourage members and participants to be adventurous, push their limits, and challenge themselves while staying healthy and active across mental, physical, and critical thinking skills.
Taking place in venue on August 22 at 5pm, tickets for the RESET x TEPfactor Dubai event must be booked in advance by calling 04 398 8438. Prices start at AED99 for the workout only, and AED149 for RESET and a one-hour TEPfactor adventure.
The Butcher Shop and Grill
Enjoy a selection of 'Below 50' treats on the Butcher Shop and Grill's special summer menu including steak & fries, chicken tawook plate, beef shawarma plate, keto friendly chicken breast and a steak sandwich. All are available for only AED 49 until the end of September.
Massaad BBQ
The farm-to-table dining concept on The Walk is offering diners 25 per cent discount off the total bill for dinner, running until August 31. Those sharing with family or friends can also opt for the Massaad Summer Combo - a 1kg mixed grill and salad (fattoush or tabbouleh) for just AED 150.
WOFL
If dining at home is on the agenda, enjoy WOFL's delightful treats delivered right to your doorstep. By ordering through WOFL's website, https://www.wofl.me/order, guests can enjoy a 25% discount on their first three orders.
Kaya Skin Clinic
The hot summer weather can take its toll on our skin, hair and body. Kaya Skin Clinic in Al Murjan, JBR Walk, is offering a 25 per cent discount on skin, hair and body solutions, as well as free consultation with selected dermatologists until August 31.
Sisters Beauty Lounge
Sisters Beauty Lounge has launched some incredible offers for the summer. Ladies can treat themselves to any of the treatments on the New Lash Gang menu, starting from AED 395, or go for the Sisters Glow Hair Colour treatment starting from AED 440.
Al Jaber
Make a summer fashion statement with special deals on a wide selection of eyewear accessories including frames and sunglasses from Al Jaber. Take advantage of a 'buy two, get one free' deal on clear contact lenses, and a 'buy one, get one' free promotion for Bonita coloured lenses. Direct insurance billing can also be made through Al Jaber.
JBR continues to drive a compelling summer offering to tourists and residents alike in its bustling family-friendly environment with an array of enthralling indoor activities and hugely varied F&B options and retail areas. Visitors to JBR can also avail a Careem discount of 20% for four rides per month to and from JBR by entering the promo code JBR - Terms and Conditions apply.