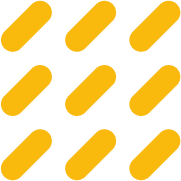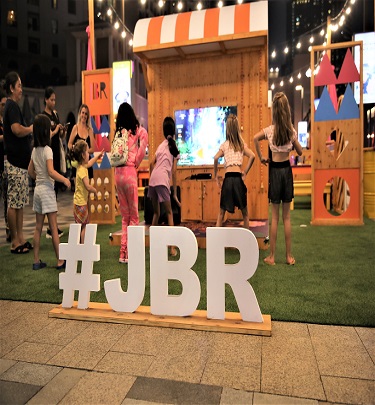 JBR's Winter Nights returns to The Walk with an array of amusement for the whole family
Dubai, UAE, 3 November 2022: Dubai comes into its own every winter, and this season is no different. As the cooler winds rush in, get ready to dine, shop and stroll by the sea as you enjoy JBR's buzzing boulevard. The quintessential destination to catch up with friends and family, the 1.7km promenade located in the heart of the Dubai Marina is back with another edition of Winter Nights complete with a thrilling calendar of family-friendly activities every weekend until the end of December.
From themed movie nights to roaming entertainment, here's everything on the schedule marking Dubai Fitness Challenge, FIFA World Cup and UAE National Day and Christmas. The best part? All of the activities are family-friendly, and free.
Movies under the stars
With the alfresco season now upon us, JBR has a line-up of movie nights planned every Friday and Saturday at 7pm. With family-friendly flicks, popcorn, and plush bean bags, kick back and cosy up to some modern classics including:
| | |
| --- | --- |
| 4 November | I AM BOLT |
| 5 November | Coch Carter |
| 11 November | Space Jam |
| 12 November | The Karate Kid |
| 18 November | Bend it like Beckham |
| 19 November | The Mighty Ducks |
| 25 November | Remember the Titans |
| 26 November | Goal 2 |
| 2 December | Marvel |
| 3 December | Marvel |
| 9 December | Christmas Chronicles 2 |
| 10 December | The Grinch who stole Christmas |
| 16 December | Home Alone 1 |
| 17 December | Home Alone 2 |
| 23 December | Elf |
| 24 December | Jingle All the Way |
Roaming entertainment
Discover 100+ dining, shopping and entertainment venues at JBR's thriving seaside destination all whilst you enjoy a host of roaming entertainment. From violinists and saxophonists, a UAE National Day parade to a Christmas Circus and more, watch the destination come alive with riveting performances and sweet melodies every Saturday and Sunday from 5pm – 9pm.
Here's what to expect:
Theme

Date

Buskers

Roaming entertainment

Dubai Fitness Challenge

+

FIFA

05-Nov

Saxophonist

Extravaganza Circus

06-Nov

Pianist

Alice in Wonderland

12-Nov

Bongos / Percussionist

LED Giant

13-Nov

Percussionist

Luminous Clown

19-Nov

Violinist

Soccer Parade

20-Nov

Saxophonist

Soccer Parade

26-Nov

Pianist

Zumba / Dance marathon

27-Nov

Saxophonist

Zumba / Dance marathon

National Day

02-Dec

Guitarist

National Day - Fan Girls

03-Dec

Percussionist

National Day - Parade

Winter Wonderland

09-Dec

Guitarist

LED Drummers

10-Dec

Saxophonist

Glow Parade

16-Dec

Bongos/Percussionist

LED fairies

17-Dec

Guitarist

Illuminating Stallions

23-Dec

Violinist

Christmas Circus

24-Dec

Saxophonist

Toy Soldiers
Kids Activations
As one of the best times of the year to enjoy the outdoors, whisk the kids away to JBR The Walk to enjoy a variety of engaging activations every Friday and Saturday from 5pm – 9pm. Enjoy themed activities, arts and crafts, engaging games, and much more for Dubai Fitness Challenge, UAE National Day and FIFA and festive season.
JBR is one of the city's most popular destinations with easy access, whether you're coming from the nearby Dubai Marina or visiting for the weekend. Come by foot thanks to the neighbourhood's pedestrian-friendly walkways or easily find a spot for your car with Green Parking in Murjan and all along The Walk.